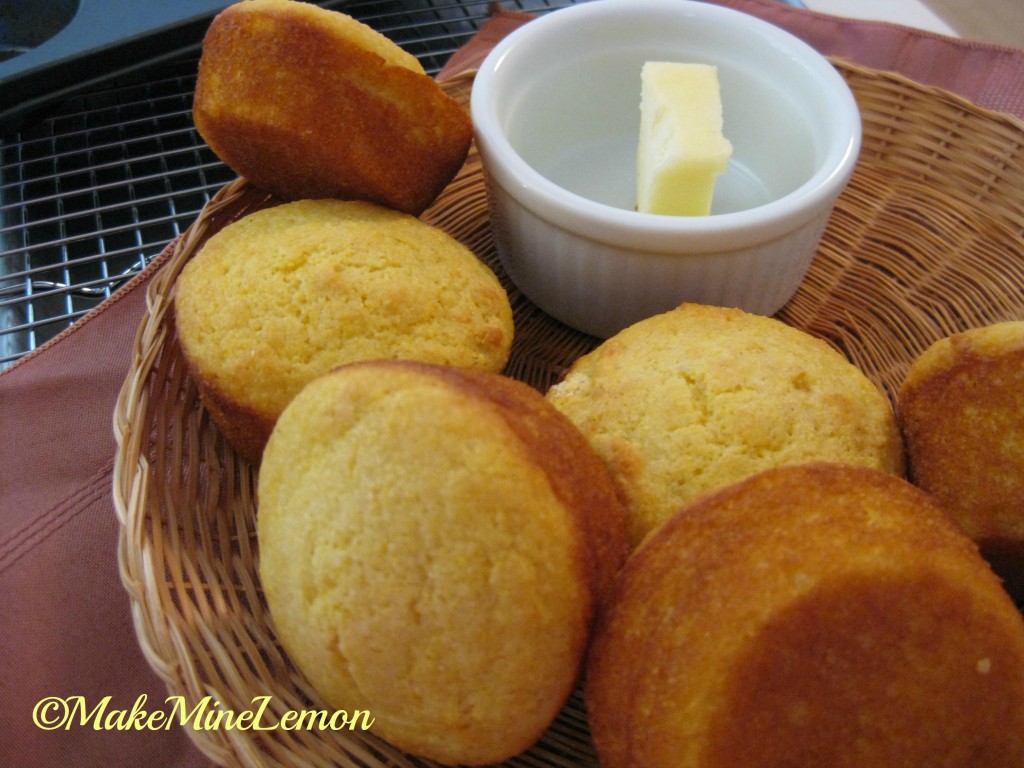 My Lesson in Mise en Place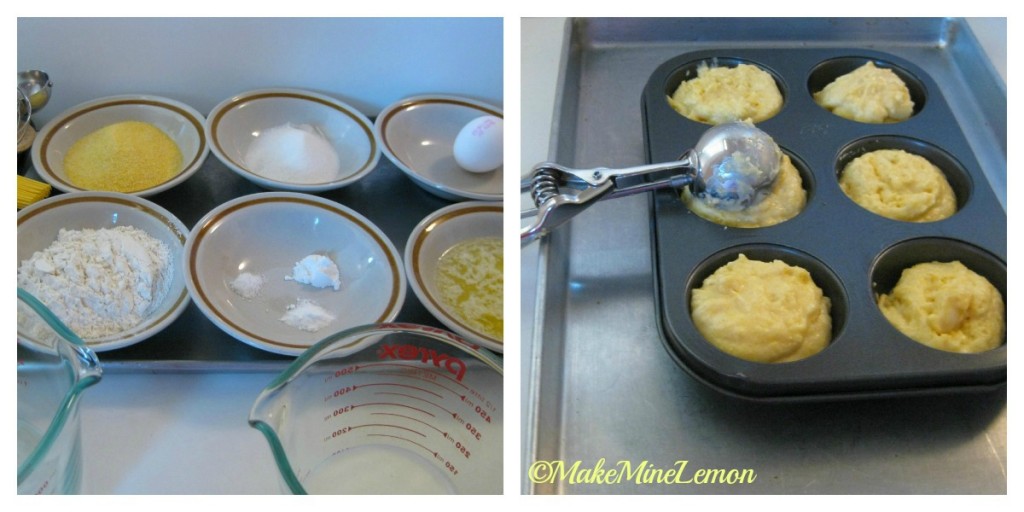 Corn Bread Muffins
Mise en Place A lovely French phrase.  Translated I believe it means all things in place. In English it means gather all your ingredients so you have what you need so you don't leave something out, or you don't make a mess of what you are making.
If you say cornbread to my friends they will immediately start laughing. When they can catch me on something they will. Many years ago we all went to my friend Mary's house. We were having a bbq. She was mixing the potato salad, Judy was making coleslaw, and I was making cornbread. Someone made the baked beans. The guys were outside manning the grill. When my friends get together we like to cook, and we like to see who can out talk whom. While all this was going on we were mixing. I made the cornbread because I make pretty good cornbread. Imagine my surprise when I opened the oven door and that cornbread was flat as a hockey puck. My friend Judy said serve it anyway – never apologize. Well that does not seem to work for me. There was a lot of cornbread left over. Did I mention that it looked like a flat hockey puck? I must have won the talking contest.
And, because I have such good friends who love to torture tease me when they can, that cornbread appeared again at Christmas. It was gift wrapped beautifully in shiny paper with a magnificent bow. They had punched a hole in the top, ran an ornament hook through it, dried it, and painted it into a Christmas ornament to hang on my tree. Everyone had another good laugh at my expense including me. Sorry, no pictures.
This failure did teach me a valuable lesson. Mise en place people. Double check that you measure properly, and be quiet long enough to ensure you have included all the ingredients no matter how much fun you are having.
Thanks, girls. Love you.
Corn Bread Muffins
Ingredients
1 large egg
¼ cup sugar
¼ cup melted butter
½ cup buttermilk
¼ tsp. baking soda
¾ teaspoon baking powder
¼ tsp. salt
½ cup yellow cornmeal
½ cup flour
Instructions
Preheat the oven to 375 degrees.
Whisk together cornmeal, flour, salt, baking powder, baking soda; set aside
In a medium bowl, stir sugar and butter, egg together.
Whisk in buttermilk.
Add to dry just to incorporate. (Over mixing makes tough muffins.)
Add batter equally to the cups of a greased muffin tin.
Bake for 12-15 minutes.